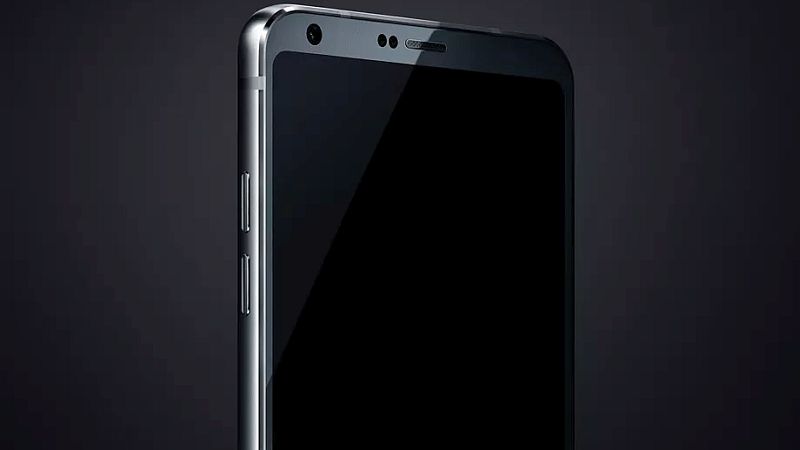 Mobile World Congress 2017 is just around the corner and all major tech companies already started sending out invites. The reason why everyone is excited about MWC is because that's where Samsung and LG usually unveil their upcoming flagship smartphones. While the spotlight is mostly centered on Samsung's Galaxy S8, there is another great device that's about to be released. LG announced that LG G6 will be unveiled on February 26th. Well, luckily for us we don't have to wait any longer because a leaked picture of LG G6 recently surfaced.
This first glimpse of LG G6 shows us that the South Korean manufacturer has changed up its design style because the upcoming flagship device features smaller bezels than its predecessor. Additionally, the leaked picture also confirms the rumor that this new device won't ship with a modular design. This shouldn't come as a surprise since LG 5 was a flop because it had a modular design and customers weren't that keen on buying extra accessories. Also, it looks like LG decided to use a metal design and opt out of the classic plastic one.
Rumor has it that LG G6 will ship with a 5.7 inch display that's going to feature a ratio of 2:1. One of LG G6's main selling points is that it will have an impressive body to screen ratio of over 90 percent, but sadly the leaked picture only shows the top of the device. Nonetheless, while looking at the top of the device we can see that it has antenna bands which are spread all over the side panel of LG's upcoming smartphone.
Tech analysts are speculating that this upcoming LG flagship will feature a body made only from metal and glass while still packing the classic 3.5mm audio jack. Even more, the LG G6 is supposedly going to be water and dust proof. This rumor surfaced when LG teased waterproofing in a short trailer a couple of days ago. Regarding LG G6's design, the device will also bring back some features which were used on the modular G5 such as the dual-camera setup and fingerprint sensor.