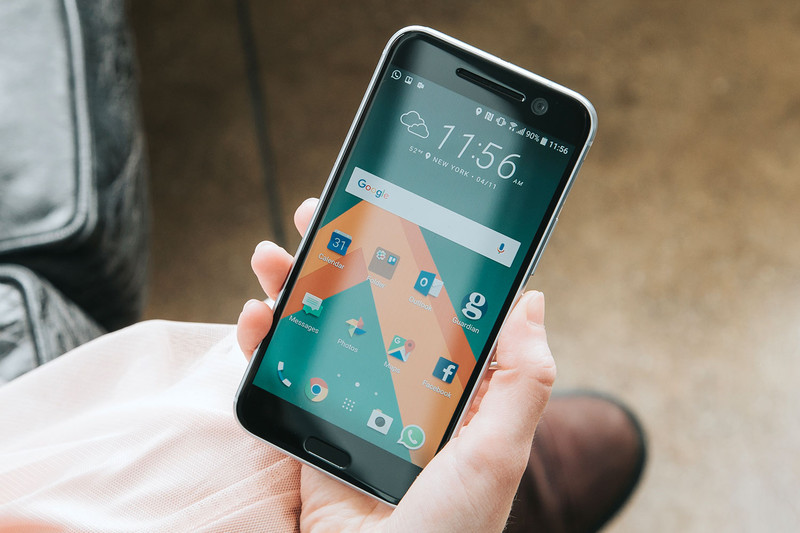 The best thing about owning an Android powered device is that Google keeps on releasing new software updates every month which significantly increase the user experience by adding new features. Even though Google's own devices are the ones who receive these operating system updates ahead of everyone else, other tech companies are always doing their best to provide their customers with the same amount of software updates.
HTC is the latest tech manufacturer to start rolling out Android 7.0 Nougat to its devices. Reports are showing that UK residents have already started receiving the major update. Worth mentioning is that HTC decided to roll out the update to its flagship HTC 10 device first. The update is being rolled out OTA (over the air) and UK residents should keep their eyes peeled at their notifications panel because Android 7.0 Nougat is going to arrive any time now.
Additionally, the fact that this major operating system update is arriving is also putting HTC 10 owners up to par with the likes of Samsung Galaxy S7 and LG G5 which have already received Android 7.0 Nougat. As previously mentioned, HTC 10 is the first device to receive the update but HTC 10 Lifestyle and HTC M9 will also receive the new operating system during the upcoming days. HTC device owners should know that this update is fairly large weighing in at 1.17GB. With that being said, the best advice we can give readers is to download it through a Wi-Fi connection so that their mobile data bills don't inflate.
HTC 10 owners should know that in case the update didn't already pop up in their notifications panel, they can always check for it themselves. This can be done by accessing Settings – About device – Download updates manually. All that's left now is to download the update, install it and enjoy Android 7.0 Nougat.
We should also mention that HTC has been one of the first tech companies to start rolling out Android 7.0 Nougat without any problems. For example, Sony had to halt the launch because the new operating systems included a bunch of annoying bugs alongside it. The same thing happened with Samsung's operating system update as well.