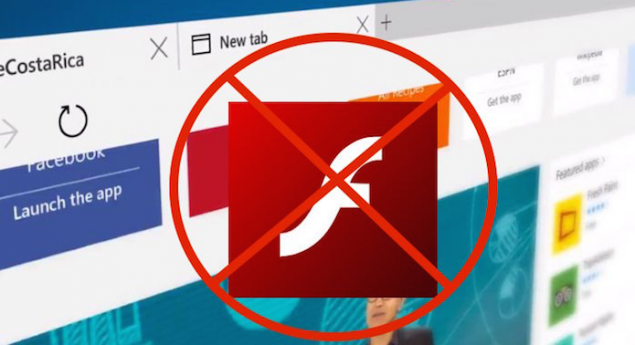 Microsoft has been quite busy lately, as it has just released a new update for its Windows 10 OS. The new update comes with many changes and most of them are quite interesting.
The first thing that you will notice once you update your Windows 10 is the removal of the Flash web page content from the Microsoft Edge. We remind you that in late summer, Microsoft Edge has received the "click-to-play" function, which has stopped Adobe Flash content and users had to manually click on videos and ads in order to view them.
Well, it seems that Microsoft is taking this to a new level, as the new update disables Flash entirely by default. In other words, the HTML5 will be the new tool that will be used to play videos and ads on websites.
In other words, the Adobe Flash Player will die sometime soon, mostly because it comes with bugs, viruses, poor performance, it's unstable and has a mediocre battery life. We've noticed that Adobe is doing its best to fix all problems that its Flash Player has, but it seems that now it is too late, because many big companies have already decided to ditch it for the HTML5.
We should mention that other browsers will do the same thing in 2017 and some of them have already started ditching the Flash Player in favor of the HTML5. An example is the Google's Chrome 55, which made the HTML5 the default player that will be used for media content, instead of the Flash Player.
We think that Adobe has already realized that they can't win the fight with the HTML5 and that it is a matter of time until Flash Player will be history. But let's face it, if you would have to choose from a bad computer that comes with bugs, instability issues and viruses and a brand new one that runs smoothly, without any problems, which one would you pick?