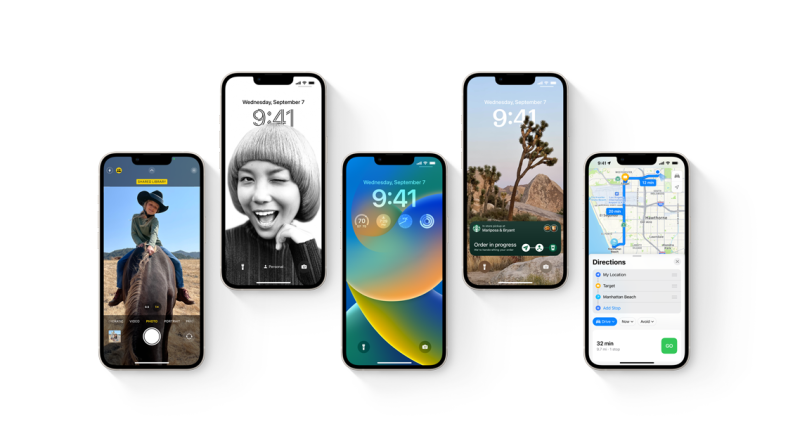 September saw the highly-anticipated release of iOS 16, with improvements to Messages and Mail, plus new and improved Live Activities. On October 24, Apple released iOS 16.1, bringing with it iCloud Shared Photo Library and other absent features.
iOS 16.2 beta 4 is now available for developers to download and install, with a new change log included in Settings > About. This update also brings with it notifications in Notification Center in chronological order with a single swipe up, as well as new Play and Shuffle controls for Apple Music playlists featuring large dynamic artwork. With iOS 16.1, users can now also receive notifications more frequently with the Live Activity API.
However, this will likely lead to a faster battery drain. iOS 16.2 beta 4 is primed and ready to be installed on compatible iPhones. By going to Settings > About, users can now view a version number and changelog, something which was absent in the previous builds. Additionally, with the new version, notifications in Notification Center can be seen in chronological order with a single swipe up.
This was different from the iOS 15, which allowed users to simply view both new and old notifications without any effort. Apple Music playlists now feature huge, dynamic artwork, with the third beta version of iOS 16.2 introducing Play and Shuffle controls that change hue depending on the image they are coupled with. Before, a black background with white writing were used for these buttons. The Live Activity API has also been added to iOS 16.1, enabling apps to give users persistent notifications to keep them informed.
With the iOS 16.2 beta 2, users now have the option to receive updates more frequently, allowing for more regular updates to Live Activity content. However, enabling this switch will also cause your battery to die quicker.
Robert is the Founder and current Chief Editor of Droidhere blog. He started the blog as a passion, and now it's empowering thousands of daily visitors. A Gadget Lover, loves to modify devices and play around them.