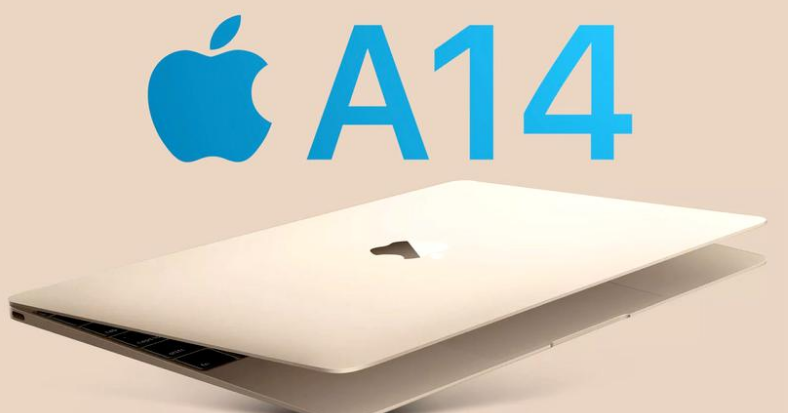 The first Mac computer equipped with an Apple Silicon chipset is the Mac Mini development model called the Developer Transition Kit, which basically integrates the hardware from an iPad Pro into a computer running macOS. However, Apple has promised to bring to market a Mac computer equipped with a chipset on ARM architecture and for consumers before the end of this year. We now know what this could be, but also what plans the company has for the future for these computers. New information has also emerged about Apple's upcoming releases.
Apple is preparing a 12 "MacBook with an Apple A14X processor
According to the China Times, Apple is preparing to launch a new MacBook 12 in the next few months. This is not a MacBook Pro or a MacBook Air, but a laptop simply called a MacBook. The latest range of MacBook products was the one that was available on the market between 2015 and 2019, but which was removed from the offer due to the lack of processors powerful enough to offer a quality user experience.
The new model could be equipped with the new Apple A14X processor, built on 5nm lithography from TSMC, and the computer could offer between 15 and 20 hours of autonomy. The computer could weigh less than 1 kg and would be only the first model of its kind. Probably next year we will receive other computers from the MacBook range with Apple processors. In fact, rumors say that Apple will develop new graphics processors for computers starting next year.
Currently, Apple computers use two types of graphics processors: those integrated into Intel chips and those dedicated to AMD. With the move to Apple Silicon, the graphics chips will be produced by Apple. The Apple A14X will integrate an integrated graphics chip, which will provide a performance similar to what an iPad Pro offers. However, the 12 "MacBook will not be a productivity or gaming computer. But MacBook Pro models would require something more powerful, comparable in performance to what AMD now offers. Thus, Apple GPUs could evolve significantly next year to give up dependence on AMD and Intel. Only next fall we will receive a new iMac, equipped with an Apple chipset.
Apple's next releases: two Apple Watch models and an iPad Air
iPhone 12 is Apple's most anticipated launch in 2020, but the company could bring devices from the Apple Watch and iPad Air families to market sooner.
The fourth generation iPad Air seems to be that model with a 10.8 "screen, which I saw in the last few days on the internet, with iPad Pro design and Touch ID sensor in the power button. It could benefit from the Apple A14 processor, the same one that underlies the iPhone 12. It will probably debut in the next few weeks.
In the case of the Apple Watch product series, it seems that Apple could simultaneously launch both the new Apple Watch Series 6, equipped with new sensors and new capabilities, and a cheaper version with limited capabilities. The latter could even be called the Apple Watch SE. As a result, it could replace the Apple Watch Series 3 offer, but it could retain its design.
Other Apple devices that could be launched soon could be a new, lower-priced HomePod Mini smart speaker, a pair of Apple headphones, and AirTags tracking devices, so you can find keys or luggage through the app faster. Find My.