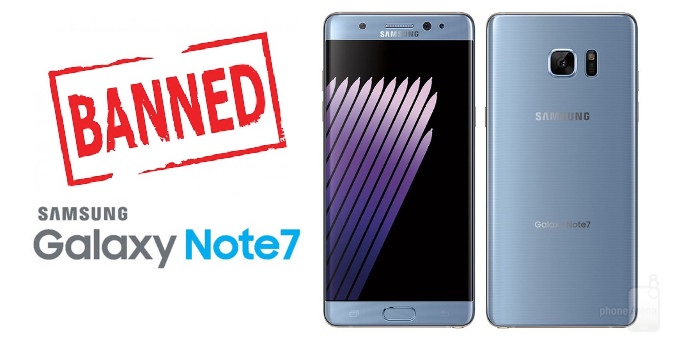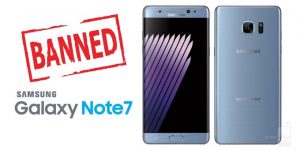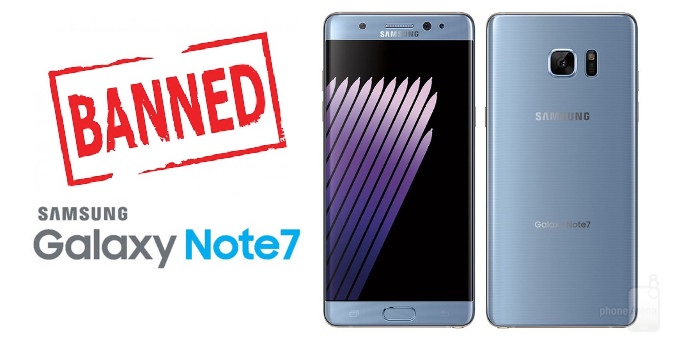 Yea, you read it right. The US Federal Aviation Administration (FAA) is soon to ban the all new Samsung Note series flagship device from flights. "The FAA and the Pipeline and Hazardous Materials Safety Administration are working on guidance related to this issue. If the device is recalled by the manufacturer, airline crew and passengers will not be able to bring recalled batteries or electronics that contain recalled batteries in the cabin of an aircraft, or in carry-on and checked baggage," the statement said.
One million Galaxy Note 7 units have been sold since the phone launched in the middle of last month. Samsung has voluntarily recalled 2.5 million units. As long as the final decision is yet to be taken by the FAA, it is up to each airline to decide whether the phablet is allowed on board its flights. If the FCC decides to ban the phone from flying, all U.S. airlines will be forced to follow the decision.
Post your thoughts about this article in the comment section below.