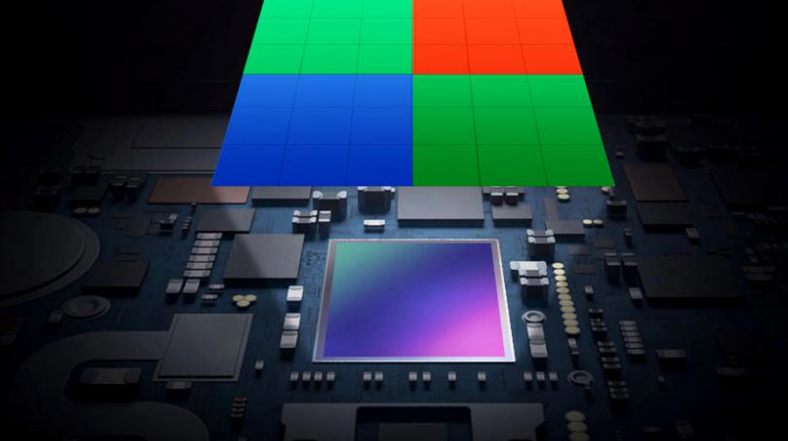 Samsung announces four new Isocell sensors for mobile phones, all with 0.7 μm pixels (smaller than the previous generation of optical sensors) but increased sensitivity to light. Apparently, everything is due to ISOCELL technology, brought by Samsung to version 2.0.
Thus, Samsung's new range of photo sensors for mobile phones includes the 108MP ISOCELL HM2 model, the 64MP ISOCELL GW3 sensor and two low-cost solutions – 48MP ISOCELL GM5 and 32MP ISOCELL JD1.
In addition to a 15% reduction in space, the new Samsung sensors should also allow a 10% reduction in camera height, which means that smartphone manufacturers will be able to launch even thinner phones than at present.
Compensating for the smaller physical surface, Samsung ISOCELL Plus and Smart-ISO technologies should increase light sensitivity and ISO exposure accuracy. Overall, the accuracy of the new optical sensors should increase by 12%, almost compensating for the efforts made for miniaturization.
Samsung 108MP ISOCELL HM2
The new 108MP ISOCELL HM2 sensor is 15% smaller than its predecessors that used 0.8μm pixels. It brings Super PD, a faster and more efficient autofocus solution (PDAF), pixel-binning technology with 9-to-1 pixel ratio (NONACELL) and support for 3x optical zoom without loss of image quality.
Samsung 64MP ISOCELL GW3
It uses a 4-in-1 tetracell pixel binning implementation and Smart-ISO technology. Samsung says this sensor is customized for gyroscope-based electronic image stabilization (EIS) to allow users to take pictures and videos without loss of clarity, up to 4K / 60 fps resolution.
48MP ISOCELL GM5
Designed for telephoto (optical zoom emulation) or ultra-wide angle cameras, it can deliver optical zoom up to 5x when used in a periscope lens system. Coupled with ultra-wide lenses, the sensor enables slo-mo full-HD video capture at 480 fps and also comes with staggered HDR option – an enhanced HDR technology that promises clearer and brighter images.
32MP ISOCELL JD1
It claims to be the smallest 32MP sensor ever created. The chip measures 1 / 3.14-inch and supports the same staggered HDR technology. Samsung says it is ideal for pop-up front cameras.