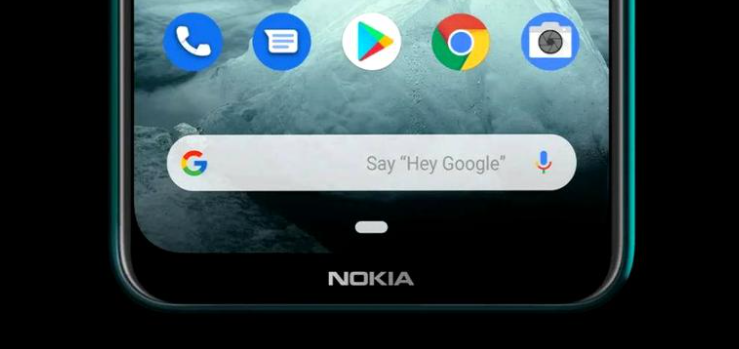 HMD Global has positioned Nokia phones from the beginning as offering a "clean" Android user experience with no interface customizations and fast updates. In fact, many of its phones are included in the Android One program, which promises three years of security updates and two major system updates during software support. While the company is trying to keep its promises, two years ago being one of the Android manufacturers that brought the most phones up to date with the software, it seems that the pace of updating has started to slow down. Here are the Nokia phones that make the transition to Android 11.
When Android 11 launches on Nokia phones
Nokia's Twitter account briefly posted an image yesterday showing the launcher for the Android 11 update for various models in its portfolio. This article was withdrawn shortly after, but not before the image was saved. Thus, we now have a pretty good idea about HMD Global's plans for the next updates, but these are especially disappointing for those who have bought very cheap or very expensive models from the Nokia range.
The first Nokia devices will switch to Android 11 in the next few months. These are the fourth quarter of 2020 and the first quarter of 2021, which starts on October 1 and ends on March 31. Within these two quarters, the models are scheduled for update:
Nokia 8.3 5G
Nokia 2.2
Nokia 5.3
Nokia 8.1
We have a combination of older and newer models, from various price categories. We also have Nokia 2.2, from the very cheap range, but also the new Nokia 8.3, which has just been officially launched.
nokia android 11
Also in the 1st quarter of 2021, updates will be released for the rest of the cheap Nokia devices in the cheap range:
Nokia 1.3
Nokia 4.2
Nokia 2.4
Nokia 2.3
Nokia 3.4
Towards the end of quarter 1 and the beginning of quarter 2, we have three other models waiting for the update:
Nokia 3.2
Nokia 7.2
Nokia 6.2
Finally, towards the end of the 2nd quarter, ie towards the middle of 2021, the latest updates to Android 11 from HMD Global will be released:
Nokia 1 Plus
Nokia 9 PureView
Basically, the cheapest and most expensive Nokia phone will be updated simultaneously, but also the last ones.
This seems to be the list of Nokia models that will be updated to Android 11. The rest of the models in the company's offer, launched several years ago, remain without this update.