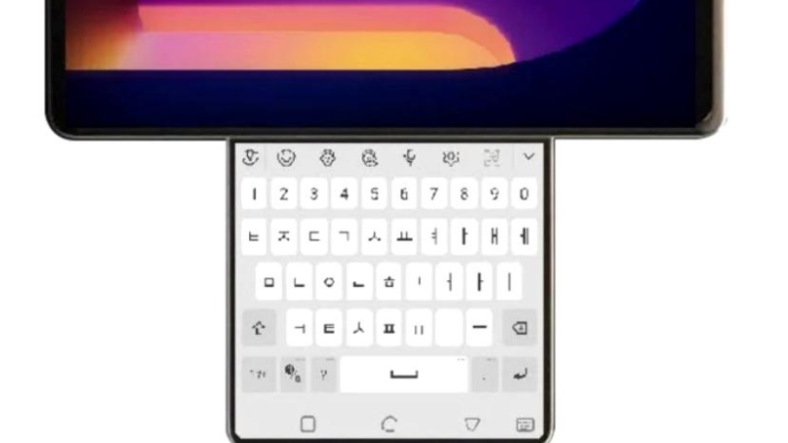 Announcing the new Project Explorer series of phones with bold and innovative design, LG de facto confirms the existence of the LG Wing model, a differentiated product, the first unique way to implement a two-screen configuration.
Unrelated to Microsoft's Surface Duo product, the LG Wing involves rotating the main screen sideways, exposing a second screen just below. The main difference is that the drive mode does not expose a second screen with identical display area. Instead, we choose a smaller version of the main screen, while the larger screen becomes a kind of extension with a different display mode. For example, if the phone is held upright, the main screen becomes a good display only for watching the movie collection.
LG Wing, a product with an innovative design?
In LG's view, the two screens should complement each other, possibly running completely different applications. For example, in a previous clip we could see the LG Wing phone running navigation software on the main screen and the call answering interface, while it is fixed in the car holder.
Although it is proposed as a gadget optimized for multitasking, LG Wing has some discrepancies that are easy to notice, caused precisely by the non-conformist design. For example, the self-adjusting Android interface automatically "jumps" from one screen to another could cause confusion among novice users. Although it relies on automatic transitions between the two screens, LG does not seem to have greatly optimized the current Android interface, somehow remaining at a disadvantage compared to rival Microsoft and its Surface Duo.
Still in the "rumors" phase, LG Wing seems to be caught in an unofficial campaign to justify its usefulness, LG trying to convince potential buyers that the chosen design has a practical utility. Another difficult problem to solve is how to provide innovative ergonomics and functionality without the need for developers to rewrite their Android applications. Here, Microsoft seems to be at an advantage, the company already coming with its own Microsoft Launcher interface and a minimum package of exclusive applications ready to install. Instead, LG seems to be betting on the success of adapting the existing application ecosystem to a radically different hardware design. At least in terms of aesthetics, LG Wing does not seem such a successful design, waiting for users to appreciate its "hidden" qualities being at least a risky bet for LG.