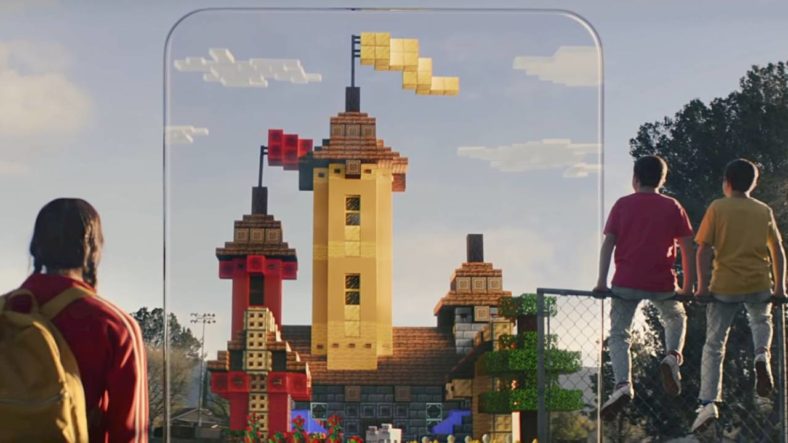 Minecraft – the pixelated creative game which recently celebrated its 10 year birthday is now more popular than ever thanks to an active community, constant and complex updates and now a smartphone-based, augmented reality spinoff, which looks extremely exciting.
Highlights
Minecraft Earth for Android pre-registration can be done now via the Google Playstore.
The upcoming closed beta will be available very soon for Android users.
Great news! Microsoft has opened pre-registration for Minecraft Earth, their upcoming AR spinoff of Minecraft. Closed tests are ongoing for iOS devices in five cities around the globe and preparations seem to lead to a broader rollout in the following weeks.
Users who present interest in the app will be automatically signed up for future updates surrounding the launch of the game, and they will be notified once the full game is ready for download. Keep in mind that pre-registration is separated from the existing closed beta signups, which provide the chance to play earlier than the game's official release date.
Requirements
Minecraft Earth requires smartphones running on Android 7 Nougat or later, which support Android's ARCore augmented reality platform.
Check if your device is compatible here!
Rigorous testing
Tests of Minecraft Earth have been underway for one month on iOS, providing a brief demo of the full experience. Tapping into physical location data, players can scavenge real-world resources, while also using mobile AR to scale structures.
The game aims to mirror the success of Pokemon GO.