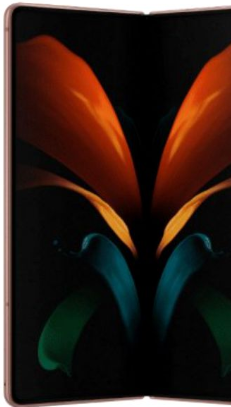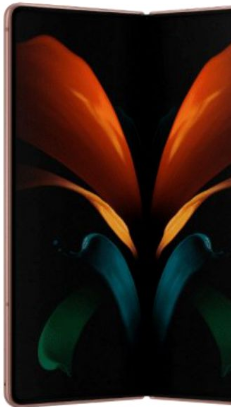 With almost a week left until the official launch event, Galaxy Z Fold 2 5G keeps less and less secrets to offer, Samsung seems to have a real problem with information leaks.
This time it is not about an undisciplined employee, photographing a Galaxy Z Fold 2 specimen fresh out of the assembly line, but very good quality press images, apparently, official renderings prepared by Samsung for the launch announcement.
Samsung Galaxy Z Fold 2 5G – evolution, not revolution
Again, we meet the two color versions Mystic Bronze and Mystic Black, confirming with even more confidence essential details such as the application of a perforation for the interior screen, replacing the side cutout not exactly suitable for a premium phone.
And the external screen looks much improved, Samsung managed to increase its display area by using an even narrower side frame, which keeps the same width throughout the screen. And here we find a front camera applied behind the perforated screen, rumors indicating a model with the same resolution and performance of the camera placed above the main screen, so that users do not have to choose between one or the other.
On the only side of the case that we can describe as the back of the phone we find a triple-camera system framed with a fairly prominent rectangular ornament, which indicates some difficulties on the technical side. Probably, taken without too many changes from the Galaxy S20 series, the camera is a triple-camera system with 12MP + 12MP + 64MP resolution.
Galaxy Z Fold2 comes powered by the Snapdragon 865+ chipset and is expected exclusively in the 5G version, differing only in the amount of internal memory – 256GB or 512GB. The configuration is supported with a 4365 mAh battery. The phone also has a Qi wireless charging function, accepting up to 15W charging power (25W via USB-C cable).