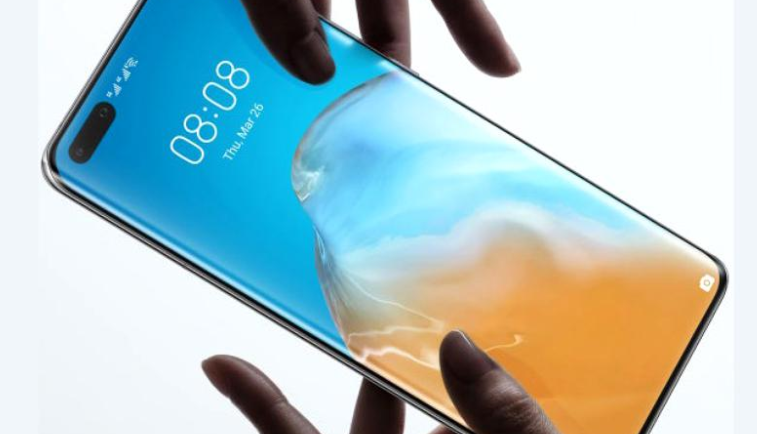 Despite the difficulties Huawei faces on several fronts, the company does not seem to take any breaks. The Huawei Mate 40 series of phones will be launched in the fall, and new rumors are mainly about the screens of these devices. It seems that BOE, the Chinese manufacturer of screens, will be Huawei's main partner for the Mate 40 series, which will offer OLED panels for both the basic version and the Pro model. For the Pro model, however, BOE will deliver panels with two other partners.
BOE will be Huawei's main partner for Mate 40 series OLED screens
The new information comes from several sources such as The Elec and a few leakers on Twitter. Elec says that BOE technology is fast approaching that developed by LG and Samsung, two veterans on the OLED market. It seems that Huawei has chosen for the standard Mate 40 model to integrate exclusively panels from the Chinese manufacturer. For Huawei Mate 40 Pro, which will benefit from a better screen, the company will opt for both BOE panels, as well as LG and Samsung. The specifications are probably so high that each company will be able to deliver a limited number of units on time.
What is certain is that the BOE has come a long way in the last few years. Even Apple is considering buying OLED panels from this company. However, it seems that for the iPhone 12 series, BOE failed to meet the standards imposed by Apple or can not provide the required amount of panels.
The new phones will give up the notch
The new information about the Mate 40 series, however, says that Huawei is giving up the "notch". The Mate 20 Pro and Mate 30 Pro models had on-screen cutouts similar to those on the iPhone because they used comparable facial authentication systems. For the Mate 40 and Mate 40 Pro, Huawei will use a perforated screen, as most companies do in 2020. The Mate 40 will offer a slightly curved screen at the edges, with a cutout for a single front camera. However, the Mate 40 Pro could continue in the direction of the Mate 30 Pro, with a "cascade" screen, extended on both sides, with a cut-out in the shape of a "pill", to accommodate two front cameras.
Recent information says that Huawei is considering launching several hardware revisions for the Mate 40 series. Because TSMC will not be able to deliver enough Kirin 1020 processors for these models, Huawei could equip all Mate 40 devices sold outside China with alternatives. the MediaTek. Huawei phones in 2021 could also use Qualcomm's Snapdragon chipsets.