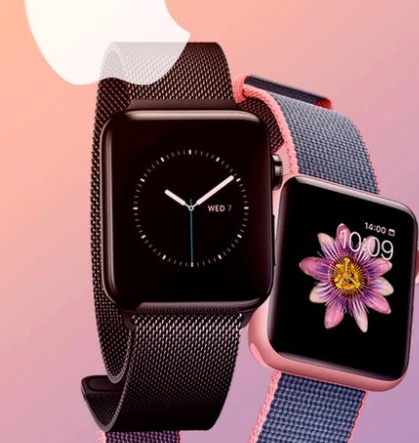 Apple has managed to remain the leader in the smartwatch market in early 2020, despite the crisis caused by the COVID-19 pandemic. The company sold fewer Apple Watch units than in the same period in 2019. But other companies managed to grow with the entire market. But the most surprising is Huawei, which has overtaken Samsung in the market of bracelets and smart watches, while Fitbit is declining. However, the top is dominated by the same five companies that have appeared in the past.
Apple leads the smartwatch market. Huawei is growing enormously
Apple sold 5.2 million units of Apple Watch smart watches in the first three months of 2020. As a result, the company has 36.3% of the global wearable market. This is a decrease compared to the 6 million units sold in Q1 2019, when it had 46.7% of the market. According to the latest reports, the watchOS software platform, on which Apple Watch runs, now has a user base of 70 million.
Apple is now followed by Huawei, which has sold 2.1 million smart watches and bracelets. The company thus registered an increase of 113% compared to last year, and increased from a market share of 7.9% to 14.9%. Samsung, even though it registered a 46% increase during this period, managed to sell "only" 1.8 million units. The South Korean manufacturer now holds 12.4% of the market, an increase from 9.6% in Q1 2019.
The last two companies in the top 5 are Garmin, with 1.1 million units, also up from last year and Fitbit with 0.9 million. Fitbit, like Apple, is on a downward trend, selling 21% less than in 2019.
The remaining producers sold a total of 3.3 million units, representing 22.8% of the total market. In the first quarter of 2020, 14.3 million wearable devices were sold. The entire market is up 12% from last year.
Top 5 manufacturers of smart watches and bracelets in Q1 2020
Apple – 5.2 million units (36.3% of the market)
Huawei – 2.1 million units (14.9% of the market)
Samsung – 1.8 million units (12.4% of the market)
Garmin – 1.1 million units (7.3% of the market)
Fitbit – 0.9 million units (6.2% of the market)