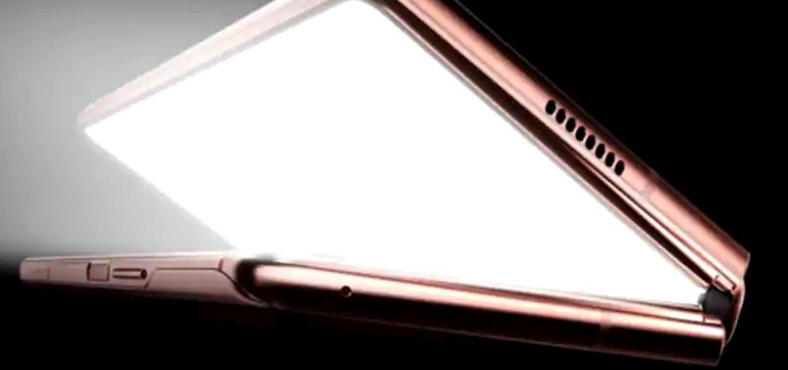 Samsung could launch several models of foldable smartphones this summer, two of them being updated versions of devices launched last year. However, the pandemic and high prices have kept many customers away from previous devices, which have enjoyed success and attention around the launch, but which lately are not very much in the public eye. However, it is possible that the Galaxy Z Fold3 and Galaxy Z Flip3 models will be more successful, as the entry prices are expected to be significantly lower.
The Galaxy Z Fold3 could only be a little more expensive than an S21 Ultra
According to SamMobile, a site that closely follows the work of Samsung, which claims to have information about the development of the next models of Galaxy foldable smartphones, says that the prices of the new models could be up to 20% lower. Given that the Galaxy Z Fold2 entered the market at a price of about 2,000 euros, and the Galaxy Z Flip at 1,500 euros, we can expect prices of 1,600 and 1,200 euros for the new models in 2021.
Considering that other Samsung devices from the Galaxy S or Note ranges reach around 1,300 euros, in the Ultra variants, the prices start to be quite close. Thus, for those who are passionate about technology, who anyway planned to buy a phone for 1,300 euros, with only 300 euros more could buy a model with a foldable screen, larger, but otherwise equipped with the same advantages in terms of performance. In fact, a Galaxy Z Flip at just over 1,000 euros would compete directly in capabilities and price with a Galaxy S21 +, for example.
Of course, this is unconfirmed information at the moment. Galaxy Z Fold2 and Galaxy Z Flip 5G are still listed at higher prices than those lower prices that the new generations should enter, while the global crisis of semiconductors and other electronic components could not only delay the new foldable models from Samsung, but to make them more expensive, or at least to make them difficult to obtain once they reach the market due to lack of stocks.
In addition to a Galaxy Z Fold3 and a Galaxy Z Flip3, Samsung could also prepare a Galaxy Z Fold FE, with a small external screen in size and a foldable internal screen with limited capabilities. This could be an even cheaper model.