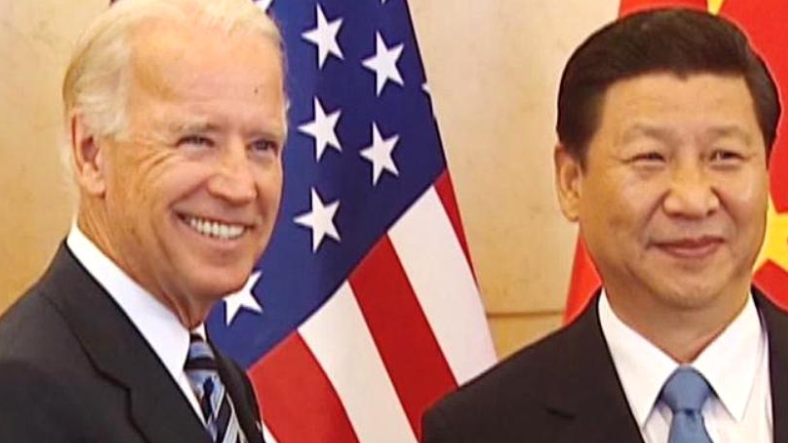 US President Joe Biden has signed a new executive order putting several US companies on a shortlist. These are not on the Entity List that blocks Huawei's operations in various areas globally, but rather limits US citizens from investing in these companies. The reason is the collaboration of these companies with the Chinese Army, offering technologies and equipment for use for military purposes. These 59 companies and subsidiaries of other companies were already in one way or another on the US-restricted list of companies.
Joe Biden forbids citizens from investing in the shares of 59 Chinese companies
Companies on the list of companies that Americans can no longer invest in include aerospace companies, telecom companies such as China Mobile, oil companies, shipping companies, electronics manufacturers and even… Huawei .
The fact that Hawei is included in this list will probably not affect the company more than in the past. Already on the Entity List, the company needs US government approval to work with US companies anyway. Also, Huawei is not a public company, so it is not listed on the stock exchange, so US citizens could not invest in it anyway.
However, this move proves once again that the Biden administration does not plan to relax the restrictions that Donald Trump has imposed on Huawei and other Chinese companies, despite the fact that other companies such as Xiaomi have escaped such legal issues.
Here is the complete list of companies accused of collaborating with the Chinese Communist Party and the Chinese Army:
AERO ENGINE CORPORATION OF CHINA
AEROSPACE CH UAV CO., LTD
AEROSPACE COMMUNICATIONS HOLDINGS GROUP COMPANY LIMITED
AEROSUN CORPORATION
ANHUI GREATWALL MILITARY INDUSTRY COMPANY LIMITED
AVIATION INDUSTRY CORPORATION OF CHINA CO., LTD.
AVIC AVIATION HIGH-TECHNOLOGY COMPANY LIMITED
AVIC HEAVY MACHINERY COMPANY LIMITED
AVIC JONHON OPTRONIC TECHNOLOGY CO., LTD.
AVIC SHENYANG AIRCRAFT COMPANY LIMITED
AVIC XI'AN AIRCRAFT INDUSTRY GROUP COMPANY LTD.
CHANGSHA JINGJIA MICROELECTRONICS COMPANY LIMITED
CHINA ACADEMY OF LAUNCH VEHICLE TECHNOLOGY
CHINA AEROSPACE SCIENCE AND INDUSTRY CORPORATION LIMITED
CHINA AEROSPACE SCIENCE AND TECHNOLOGY CORPORATION
CHINA AEROSPACE TIMES ELECTRONICS CO., LTD
CHINA AVIONICS SYSTEMS COMPANY LIMITED
CHINA COMMUNICATIONS CONSTRUCTION COMPANY LIMITED
CHINA COMMUNICATIONS CONSTRUCTION GROUP (LIMITED)
CHINA ELECTRONICS CORPORATION
CHINA ELECTRONICS TECHNOLOGY GROUP CORPORATION
CHINA GENERAL NUCLEAR POWER CORPORATION
CHINA MARINE INFORMATION ELECTRONICS COMPANY LIMITED
CHINA MOBILE COMMUNICATIONS GROUP CO., LTD.
CHINA MOBILE LIMITED
CHINA NATIONAL NUCLEAR CORPORATION
CHINA NATIONAL OFFSHORE OIL CORPORATION
CHINA NORTH INDUSTRIES GROUP CORPORATION LIMITED
CHINA NUCLEAR ENGINEERING CORPORATION LIMITED
CHINA RAILWAY CONSTRUCTION CORPORATION LIMITED
CHINA SATELLITE COMMUNICATIONS CO., LTD.
CHINA SHIPBUILDING INDUSTRY COMPANY LIMITED
CHINA SHIPBUILDING INDUSTRY GROUP POWER COMPANY LIMITED
CHINA SOUTH INDUSTRIES GROUP CORPORATION
CHINA SPACESAT CO., LTD.
CHINA STATE SHIPBUILDING CORPORATION LIMITED
CHINA TELECOM CORPORATION LIMITED
CHINA TELECOMMUNICATIONS CORPORATION
CHINA UNICOM (HONG KONG) LIMITED
CHINA UNITED NETWORK COMMUNICATIONS GROUP CO., LTD.
CNOOC LIMITED
COSTAR GROUP CO., LTD.
CSSC OFFSHORE & MARINE ENGINEERING (GROUP) COMPANY LIMITED
FUJIAN TORCH ELECTRON TECHNOLOGY CO., LTD.
GUIZHOU SPACE APPLIANCE CO., LTD
HANGZHOU HIKVISION DIGITAL TECHNOLOGY CO., LTD.
HUAWEI INVESTMENT & HOLDING CO., LTD.
HUAWEI TECHNOLOGIES CO., LTD.
INNER MONGOLIA FIRST MACHINERY GROUP CO., LTD.
INSPUR GROUP CO., LTD.
JIANGXI HONGDU AVIATION INDUSTRY CO., LTD.
NANJING PANDA ELECTRONICS COMPANY LIMITED
NORTH NAVIGATION CONTROL TECHNOLOGY CO., LTD.
PANDA ELECTRONICS GROUP CO., LTD.
PROVEN GLORY CAPITAL LIMITED
PROVEN HONOR CAPITAL LIMITED
SEMICONDUCTOR MANUFACTURING INTERNATIONAL CORPORATION
SHAANXI ZHONGTIAN ROCKET TECHNOLOGY COMPANY LIMITED
ZHONGHANG ELECTRONIC MEASURING INSTRUMENTS COMPANY LIMITED