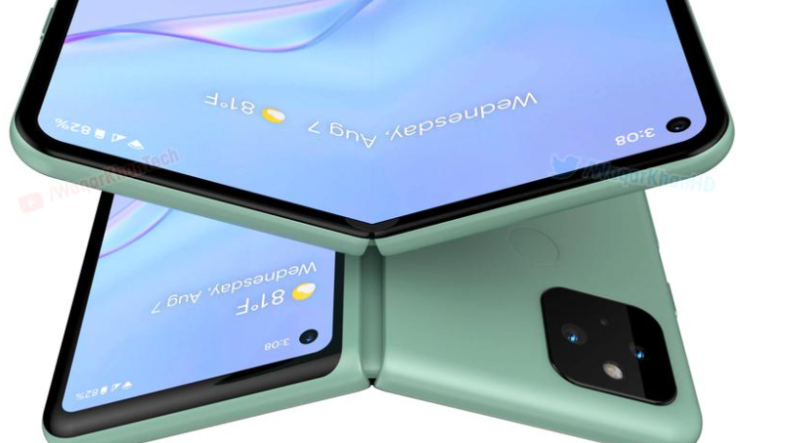 Rumors about a foldable phone from Google have been around for a long time, but now we also find out about the company's plans to develop a new screen phone of this kind: a rolling model. However, the two devices with flat or roll-up screens will not be launched simultaneously, but at least one could hit stores in 2021. With an official foldable device from Google, partner manufacturers could invest more effort in their alternatives, having thus official support on the software side.
Pixel Fold could provide a model for other manufacturers on the software side
Apart from Samsung, Xiaomi, Huawei and Motorola, the other smartphone manufacturers did not rush to bring foldable models on the market. In addition to the high costs of developing unconventional hardware with moving mechanical elements, the costs of developing dedicated software for such devices is another obstacle. This is because the resources needed for development are perhaps even higher than in the case of an ordinary phone, but the estimated sales are significantly lower.
Having foldable phone software developed directly by Google, the company that develops the Android operating system, could lower part of the production costs, being able to directly integrate the Google software, over which it would apply the proprietary interface.
The new rumors, posted on Twitter by ROSS Young, a DisplaySearch analyst, say that Google plans to launch a Pixel Fold in 2021. This model would use a foldable OLED panel from Samsung, with a diagonal of 7.6 ", which could went into production in October 2021. Thus, the launch of the phone could probably take place in December, if not in early 2022.
The mobile phone may be launched later
Ross Young also says that Google will also develop a "Pixel Roll", a phone with a horizontal scrolling screen. However, the mobile phone will not be launched in the next 12 months, being probably scheduled for the end of 2022.
Rolling phones have not yet reached the market in a commercial manner. Oppo unveiled such a concept earlier this year, but did not offer a price or launch date, while LG, which was working on such a model, stopped production of smartphones and withdrew completely. from this market.
The next foldable phones we have on the horizon are those produced by Samsung: Galaxy Z Fold3 and Galaxy Z Flip3, which are expected with lower prices.