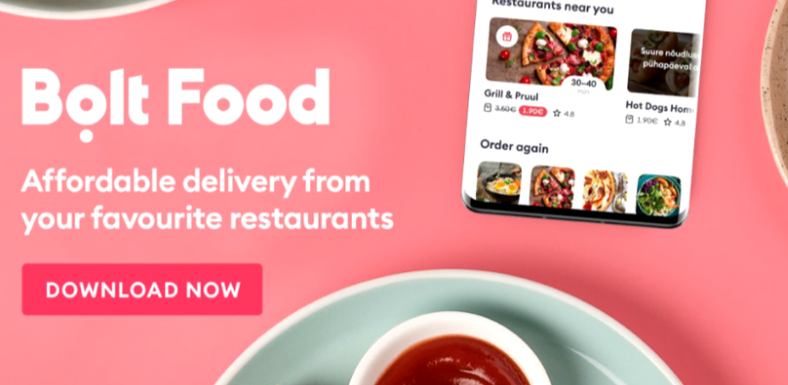 Probably the biggest problem with Huawei phones in the last two years is the lack of popular apps on the AppGallery app store. After the impossibility of using Google services, Huawei has invested great efforts in the development of this platform, attracting some of the most important services, especially local ones, but also many of international rank. The latest service available on the AppGallery is Bolt Food, Bolt's home delivery service.
Huawei users can download Bolt Food from the official store
The Bolt app has been available on AppGallery for some time, being one of the most important transport apps available on the Huawei store. But now, the company officially offers the food delivery application, thus offering complete services for Huawei phone users, and more. That's because the AppGallery store is available on other phones.
Even though Bolt and Bolt Food now exist, other alternative services, such as Uber, for example, are not found in the AppGallery offer. In fact, social networks such as Facebook (Messenger, Instagram, WhasApp, etc.) are not in the AppGallery, probably because they are of American origin. US companies need a special license from the US Department of Commerce in order to have business relations with Huawei. Some companies, such as Intel or Microsoft, have received licenses, while others, such as Google, have not.
This does not mean that you cannot install applications from sources other than AppGallery on Huawei devices. Applications that are not dependent on Google services work if they are installed in APK format from other unofficial stores or directly from the official website.
The Bolt Food application will first be available in the AppGallery in the European version, after which it will be available in other regions, where, of course, there are Bolt services. The company says that the fans were the ones who requested Bolt Food on AppGallery, this application having over 2,000 requests, being one of the most "desired" applications so far. The AppGallery app uses Huawei Mobile Services and has been specially updated for them. The download "weighs" 39 MB.