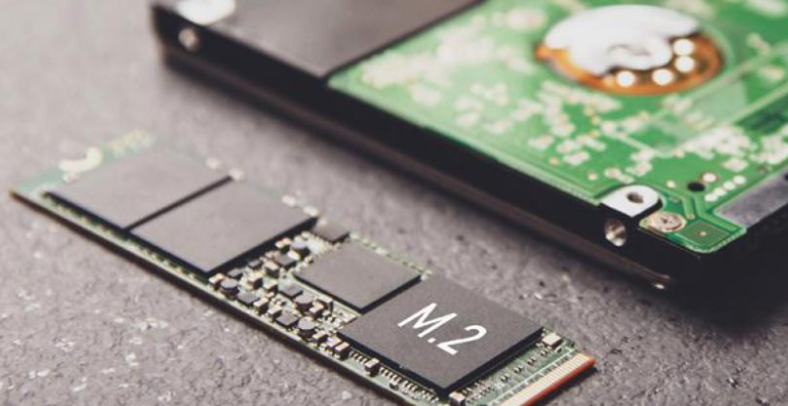 A new cryptocurrency called Chia Coin is already causing "virtual miners" to buy hard drives and SSDs en masse.
Starting from the idea that graphics accelerators and dedicated ASIC Miner devices have become too difficult to procure, a developer has created a new cryptocurrency that replaces the proof of work method with a "space and time proof" model, where the main resource used in mining activity is the largest possible storage space. Another motivation used is the need for a more environmentally friendly cryptocurrency, whose generation and administration consumes too much energy with mining activity.
Predictably, more and more Chinese entrepreneurs have already started to take advantage of the new niche in cryptocurrency generation by buying storage devices at an alarming rate.
The developer behind Chia is Bram Cohen, the creator of BitTorrent. It wants to use the space available on storage devices for its cryptocurrency, because SSDs and hard drives consume less power, are cheaper and are readily available compared to GPUs used to operate Ethereum.
Anticipating the profit opportunity, virtual miners have already set to work buying all the storage devices they can find, generating the cryptocurrency that has not even been listed for trading yet. The process of generating Chia coin requires a large amount of free space and involves a very large number of read and write. In other words, SSD devices are being transformed into a consumable for virtual miners, who will need a steady stream of new SSDs.
Based on this criterion, we can already appreciate that the endurance of storage devices is as important as speed. Consumer SSDs may not be the best choice for mining due to their lower endurance, as the acquisition cost cannot be sufficiently amortized before the device is disposed of. Thus, the hard disks and SSDs addressed to data centers, respectively, those addressed to enthusiastic users and gaming PCs with a high performance level remain.
According to data obtained from suppliers, miners interested in Chia cryptocurrency have purchased large quantities of hard drives with capacities between 4TB and 18TB. In the Hong Kong area, increased demand has already triggered speculative price increases, from HKD 200 (USD 26) to HKD 600 (USD 76). Jiahe Jinwei, a major SSD manufacturer in China, reported that all of its high-performance 1 TB and 2 TB NVMe M.2 and Gloway SSDs are depleted. He also mentioned that measures are being taken to prevent miners from buying large quantities of SSDs for consumers, while increasing their supply and developing mining-specific units.
The bad news is that, unlike graphics accelerators, SSDs that will eventually end up on the second-hand market could be too worn out to be used again, posing a real danger to data (and pockets) of poorly informed consumers.