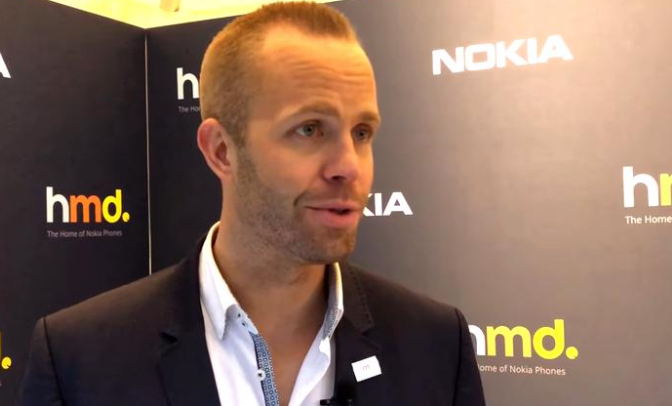 HMD Global, the Finnish company that currently develops Nokia smartphones, has lost one of its most visible representatives: Juho Sarvikas, who until recently served as Chief Product Officer. Prior to HMD, he was head of the Nokia non-smart phone division under Microsoft and held various other positions at Nokia before acquiring the US company. Now, Juho Sarvikas arrives in the "yard" of Qualcomm, the market leader in smartphone chipsets.
Juho Sarvikas of HMD Global will handle Qualcomm's US business
It is not clear whether the departure of Juho Sarvikas from HMD Global to Qualcomm is a sign that the Finnish manufacturer is not doing very well, but if we look at the sales reports of the last two years, Nokia does not appear in the charts. The seats occupied by the phones produced by HMD Global have now been taken over by Chinese manufacturers such as Xiaomi and Oppo. In fact, Nokia hasn't even launched a lot of competitive phones lately, completely abandoning the high-end segment and concentrating its efforts on mid-range models.
At Qualcomm, Sarvikas will serve two roles: SVP (Senior Vice President) of Qualcomm and President of Qualcomm Operations in North America. The announcement was made on Twitter by Jim Cathey, SVP and President of Qualcomm Global Business, publicly congratulating Juho Sarvikas.
However, Qualcomm is in an interesting position in 2021. Until now, the American manufacturer of mobile platform processors was the dominant company in the industry, but during 2020, MediaTek managed to sell more processors than this one. Thus, Qualcomm comes in second. Given the global semiconductor crisis, it is hard to believe that we will see any change in 2021 in the ranking of the largest manufacturers of mobile chips.