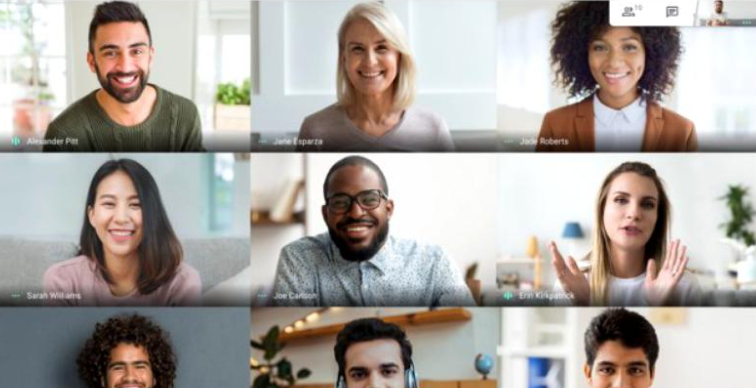 Google Meet has been free for almost a year, after Google decided to help those who need to work from home in times of pandemic. But the "good" times are coming to an end, the video conferencing platform returning to the model based on paid subscription since the middle of this year.
Hoping to convince as many current users as possible to stay loyal to the platform, Google is significantly upgrading the interface and more interesting features available when purchasing a subscription.
Starting with the interface, the new version comes with a modernized look, brought closer to the level of rival Zoom. But the benefits of Google Meet will be felt especially through the functionality offered, users now being able to view and share content with other users directly from the platform interface.
The new interface comes with a new card system in which you can set several video streams to watch simultaneously, possibly jumping from one to another when something interesting appears. For example, you can choose multiple speakers to watch if they are giving simultaneous presentations. The names of participants in Google Meet sessions will always be visible, so identifying each person won't be a problem.
Another welcome addition is the ability to hide your own face during a Meet call, with the new interface allowing you to resize, reposition and even hide the video stream to free up space.
In an effort to improve audio and video quality, Google is introducing the Data Saver feature, which will limit the amount of data used in mobile networks to reduce costs.
Also, even using the web interface, Google Meet will be able to automatically detect and compensate for inappropriate video settings (eg underexposed or too bright image). Meet also gets a new feature called Autozoom, which automatically centers the image on participants' faces.
Google also adds three new selectable video backgrounds: classroom, party and forest.
Users still have time to try the new version of Google Meet for free until the end of June.