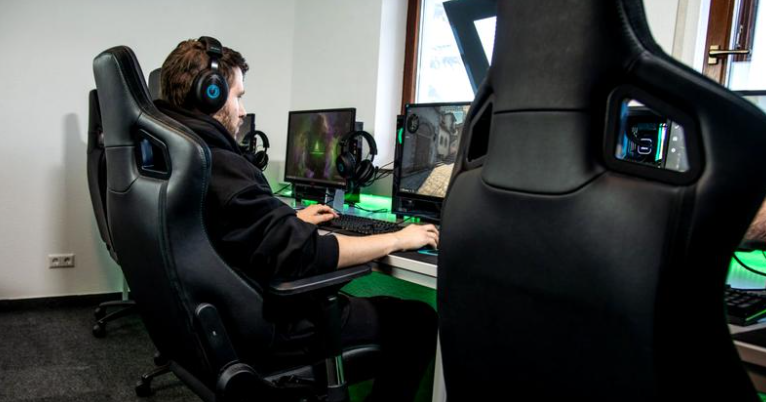 Buying a gaming chair does not have to be complicated. If you've spent a lot of time watching e-sports, Twitch streams, or indeed any game content in recent years, you're probably very familiar with the familiar vision of these pieces of equipment for players.
If you are reading this article, you may be looking to invest in a gaming chair. But with the explosion of options to choose from, how do you choose the right seat? This article hopes to make your buying decision easier, with information on some of the biggest factors that could determine your options.
Gaming chair comfort keys: ergonomics and adjustability
Most gaming chairs offer options for adjusting the seat to the position desired by a player, maximizing comfort.
When it comes to choosing a game chair, comfort is king – after all, you don't want your back and neck to be uncomfortable in the middle of a marathon gaming session. You will also want features that prevent you from developing any chronic pain to enjoy your hobby. This is where ergonomics come into play.
Ergonomics is the design principle of product creation considering human physiology and psychology. In the case of gaming chairs, this means designing the chairs to increase comfort and maintain good physical condition. Most gaming chairs are equipped with ergonomic functions in varying degrees: adjustable armrests, lumbar support cushions and headrests are just some of the features you will find that help you maintain a perfect posture and ideal comfort for long stays.
Many gaming chairs have adjustable multi-directional armrests. This is often mentioned in the manufacturer's specifications in the format of the armrests "2D" or "4D", "D" representing "Directional". There does not seem to be a universal consensus among seat manufacturers as to which directions correspond to 1D, 2D and so on, so it is best to consult the data sheets for each seat to find out exactly what adjustment skills you will have at mood.
Some chairs include cushions for pressure relief, usually in the form of a lumbar support and head / neck pillows. Lumbar support is crucial in preventing short-term and chronic back pain; the lumbar cushions sit on the back and preserve the natural curvature of the spine, promoting good posture and circulation and minimizing tension in the spine. Head restraints and head cushions support the head and neck, relieving tension for those who want to lie back while playing.
Materials matter for gaming chairs
Comfort is not the only factor to consider when making a decision to buy a gaming chair. The right materials can sometimes make the difference in creating a quality chair. The following materials are some of the most common ones you will find in popular gaming chairs.
Natural skin
Genuine leather is one of the most durable materials used in gaming chairs, offering an extremely long life. It is a material made of raw animal skin, usually cow leather, through the tanning process. Although many gaming chairs promote a kind of "leather" material in their construction, it is usually an artificial leather such as PU or PVC leather.
Genuine leather is much more durable than its imitators, able to last for generations and, in a way, improve with age, while PU and PVC are more likely to crack and peel off. time.
PU leather
PU leather is a synthetic leather, but still offers excellent durability and water resistance.
PU leather is a synthetic compound. Compared to PVC, PU leather is also a more realistic imitation of genuine leather by its appearance. Its major disadvantages in terms of natural leather are lower breathability and long-term durability.
PVC leather
PVC leather is a lower cost material than genuine leather and PU, but it is robust enough to provide strong resistance to liquid and fire. It is another imitation leather that consists of a base material coated in a mixture of polyvinyl chloride (PVC) and additives that make it softer and more flexible. PVC leather is a material resistant to water, fire and stains, which makes it popular for a multitude of commercial applications.
Textile
One of the most common materials found on standard office chairs, the fabric is also used in many gaming chairs. The fabric seats are more breathable than the leather and its imitators, which means even less perspiration and retained heat. As a disadvantage, the fabric is less resistant to water and other liquids compared to