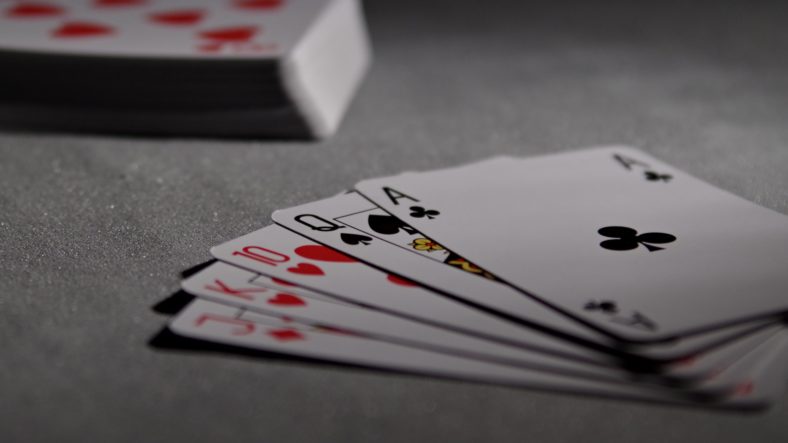 The poker boom of the early 2000s is having a second act. The global poker market is rising steadily, and is forecasted to grow even more in the next six years. A key driver of this renaissance is online poker, which is making this popular card game more accessible to players worldwide.
Today's online poker games are now much better at approximating the casino experience, with life-like graphics and a fully immersive and interactive experience through features like live dealers. If you are looking to get into the online version of the game check out the brief guide below on how to play poker online.
Find a site
There are numerous online poker sites, so make sure you check out poker review sites first to see which ones are legit. The most popular sites have the most players, which guarantees more games to play in. However, you will face stronger competition, as the players will be more experienced. Smaller sites, on the other hand, are more likely to host beginners and less experienced players, and may even offer bigger sign-up bonuses and other perks. The key is to find the site that suits your level, but is also legit and secure.
Download and sign up
You'll need to download the software (where applicable) and create your user account. You can only create one account only per platform since multi-accounting isn't permitted. You'll also have to provide personal information, like your full name, address, and even social security number, which is why it's important to be vigilant when choosing a site.
Make a Deposit
After signing up, consider making a deposit. Doing so isn't exactly a requirement to play, but there are benefits to it, notably the chance to win more money. A guide to playing poker online shows how you can win money in free roll tournaments to get you started, but this process will be slow as you will only win small amounts. Making a deposit will allow you to play in higher-limit games, thereby increasing your chances of winning large pots. Another reason to make that initial investment is that most sites offer bonuses on a player's first deposit, with some offering a 20% initial return and a few even offering up to 100%.
Start playing
Unless you are an experienced poker player already, it's best to take it slow. It is recommended to start on lower-limit games, where you'd be playing for smaller amounts. In this way, you reduce the risk of losing a lot of money at the beginning of your run. Instead, you can get your feet wet first, hone your skills, and then work your way up — until you feel confident enough to play at high-limit tables. As you can't see who you are playing you will need to approach the game differently. It pays to bluff less and be more aggressive with a good hand. Also be aware that the online version of the game is much faster, with players expecting to play more hands.
Online poker is very different to playing with friends or at a casino. Yet it can be just as rewarding both in terms of enjoyment and profitability. We hope this guide proves useful if you are interested in taking up the online version of the game. If you enjoyed this article, don't forget to check our games category for more how-to's and the latest in gaming.