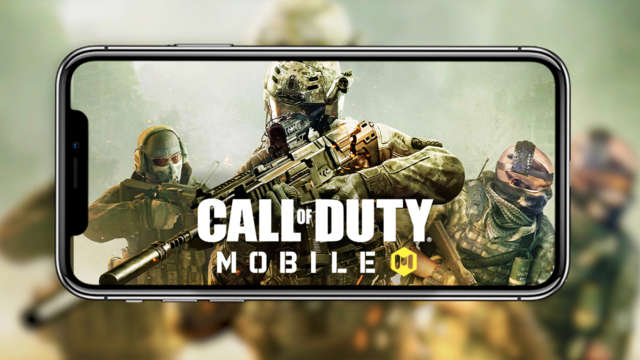 Although some people believe that cool games exist only for Android devices, we're here to contradict them. iPhones can also get exciting games from a wide collection available in Apple's App Store, and many of them are even free of charge.
In 2020, there were over 950,000 games available in the App Store. As of June 2017, a staggering number of 180 billion apps (including games) were downloaded from the App Store. We recommend the following games to assure yourself a more pleasant day:
Call of Duty Mobile
If you're familiar with the good old Call of Duty series, this game pretty much follows the same recipe. You can try it for playing on iconic multiplayer maps and modes, including on a 100 player Battle Royale battleground.
Plague Inc.
If you want a game where you get to be the bad guy, this one definitely is for you. The player of Plague Inc. has to create and evolve a pathogen to eliminate the human population with a devastating pandemic.
Sniper Ghost Warrior
Sniper Ghost Warrior is a military shooter that gets you to play with a sniper in all sorts of thrilling ways. A kill-cam showing how the bullet pierces the enemy in slow-motion is perhaps the greatest aspect of this game.
Fortnite
Fortnite is a massively-popular battle royale game (about 350 million players worldwide) where the player can use all sorts of dirty tricks to take down his opponents. In this game, you can even build sniper nests or plant bombs, and the last player standing wins the round! Fortnite is one of the most addicting games and because of which it has developed a cult-like following.
Mario Kart Tour
Mario Kart Tour has a long history, and it's back once again for iPhones starting in 2019. If you want to get the famous Italian plumber race through cars, shift roads easily, and of course, compete with the big bad Bowser, you should definitely try out this game!
Pokémon GO
Pokemon GO is another worldwide phenomenon and the augmented reality game that delighted many Pokemon fans. This game allows the player to capture those pocket monsters by exploring the real world and engage them in battles. Pokemon is one of the most promising arcade games which is available to play on multiple devices.
Of course, our list doesn't necessarily have to express universal truths. You are free to mention other cool games for iPhones in the comment section!