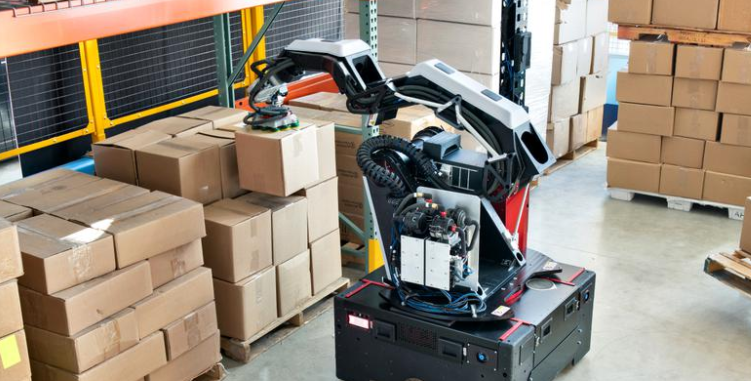 ---
The robot manufacturer Boston Dynamics is now working on a new commercial product. After the successful launch of the Spot "robot dog", which is already used in industries such as oil or nuclear power plants, the company announces Stretch, a warehouse robot to help accelerate the logistics. It does not have a very attractive design and does not seem to be able to do a lot of independent activities, but it could be a method of streamlining many parcel sorting centers.
The Stretch robot can be used in warehouses
Stretch is a robot that has a single function, which it can perform in several ways: it can lift boxes and move them elsewhere. The robot has a long articulated arm, which ends in a "hand" equipped with several suction cups. Thus, it can lift packages of up to 50 kilograms. In fact, the video announcing this project from Boston Dynamics shows how the new Stretch can lift even the Spot robot.
At the moment, Stretch is a prototype and cannot do everything it possibly can, following the final development. Its dimensions recommend it for use in warehouses where pallets are used, as its base is the same size as an ordinary pallet. In fact, Stretch can move in any direction, based on four wheels at 360 degrees.
Among the functions that are now possible to perform we have the unloading of a truck, being possible to attach a stretch conveyor belt, as well as the loading and unloading from a pallet. In the future, Boston Dynamics wants to add the possibility to load a truck.
Boston Dynamics' plan is to begin final production of Stretch hardware this summer, so that it can begin delivering its first orders to customers next year. No price has been announced yet, but the company expects to offer the robot at competitive prices, suggesting that it could cost as much as a similar traditional robot, which is stationary.