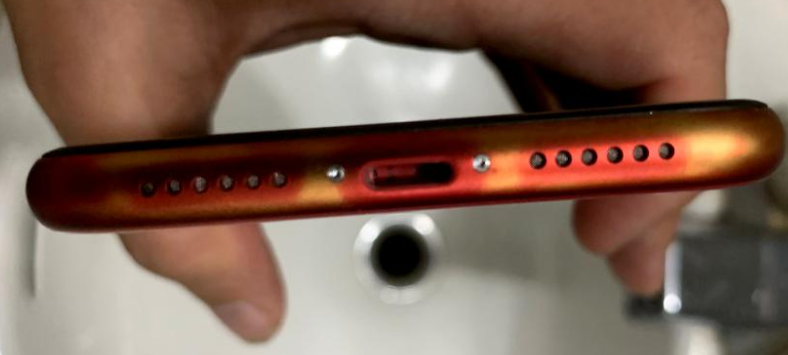 iPhone 12 is one of those iPhone generations that brings wider design changes, an opportunity to sneak a "defect" that makes Apple phones look more worn than they actually are.
Problems arise around the camera on the back of the phone, the edge of the ornament raised quite high above the glass cover hanging the clothing very easily. Thus, in a relatively short time, the paint begins to thin.
The fading effect eventually occurs on the entire contour of the housing, at the area where the cover is joined to the side frame. The use of a protective case does not necessarily avoid the occurrence of this problem, the force concentrated on the edges of the case amplifying the effects of daily use.
Some iPhone 12 owners even report discoloration of the side frame, with the paint layer appearing to blunt in areas more prone to wear, such as the corners of the case.
The same problems are reported for the iPhone 11 series, respectively the second generation iPhone SE. Apparently, the discoloration appears certain color versions in shades of red, green and black.
At least for the red iPhone 12, the discoloration could be partly due to the sensitivity of the pigment to UV radiation. Prolonged sun exposure and even disinfecting phones using UV sterilizers can cause some paints to discolor. But this defect does not manifest itself uniformly on the case of iPhone 12 phones, the concentration on the more exposed areas seems to indicate another cause.
Whatever the reason, it is unacceptable that a premium phone like the iPhone 12 manifests wear so early on the case finishes.